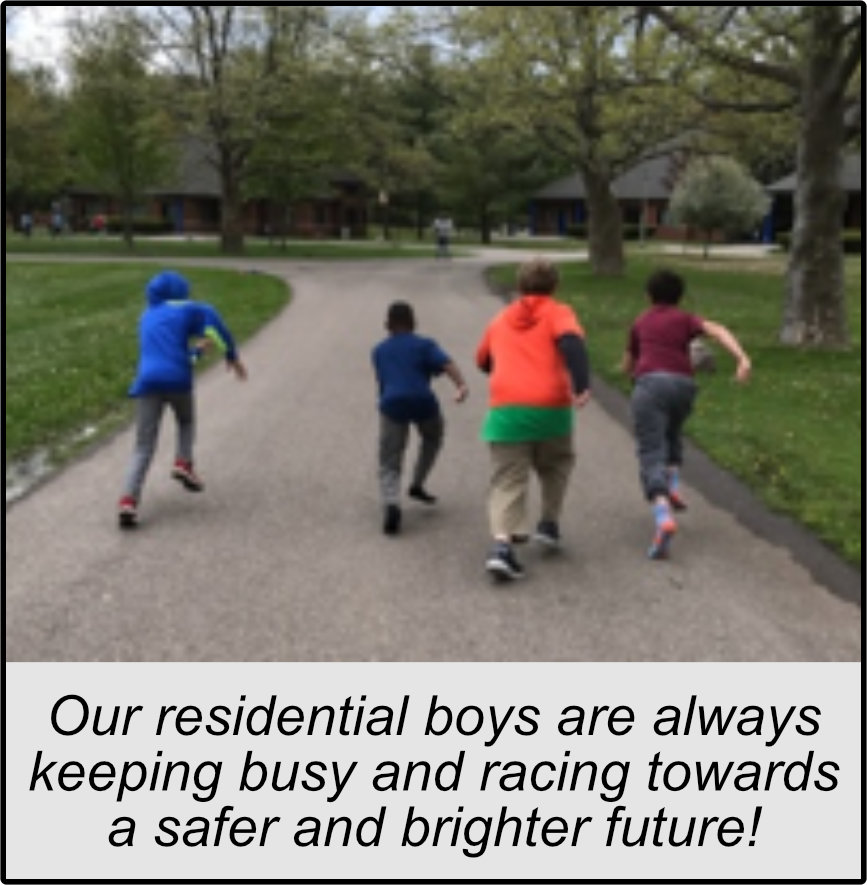 Since 1917 the Methodist Children's Home Society located in Redford, Michigan has served needy youth of the metropolitan Detroit community. For many years, Utica UMC has supported this ministry with gifts including sporting goods, hats, gloves and scarfs as well as financial support. This ministry has a proud past for serving the children of our regional community. Here is a brief history of this ministry:
1917: Methodist Children's Home Society, originally named Methodist Child Care, was founded. Anna Kresge (wife of S.S. Kresge stores owner) together with Sophie Sprague, were responsible for the purchase of a small house in the Highland Park neighborhood of Detroit, and for arrangements necessary to care for 10 children.
1926: The agency's name was officially changed to Methodist Children's Home Society, and an endowment was created. The basic concept called for small cottages, each designed to house seven boys and girls ages 4-12, living with house-mothers and fathers in a family setting.
1927: Mr. Kresge authorized a substantial grant from the newly established Kresge Foundation for the purchase of 28 acres of land and the construction of the first buildings that would comprise society's "Children's Village." The Kresge grant was augmented by gifts from such prominent Detroiters as the Webber, Hudson, and Edsel Ford families.
1929: The Children's Village received its first residents in June. The campus was designed by in authentic 16th century English Tudor style, and the new community on West Six Mile Road in Redford Township consisted of six cottage units, a residence for the Director, an administrative building containing staff offices, as well as medical and dental clinics.
1933: The Children's Village executive director, Francis Knight was honored by being the only woman invited to attend President Franklin D. Roosevelt's Conference on Children.
1938: Kresge Hall, a fully equipped elementary school, was added to the campus.
1947-51: MCHS purchased 50 acres of adjacent land and began construction on the Children's Chapel. The Chapel was dedicated, fulfilling the founders' purpose of ministering to the comprehensive needs of the children living there.
And more recently:
1989: The Foster Care Program began taking children as emergency intakes.
1990s: The Children's Village changed from a co-ed campus to an all-boys campus and constructed seven new residences for the children. Each cottage now has space for 10 children, and every child in our residential program is able to enjoy the serenity of his own bedroom.
2014: A "transitional living program" to provide for a group of young men who are a part of the more than 800 children who age out of the foster care system each year. Through this program, we provide a stable home, access to resources, life skills training, educational opportunities, and employment options to young men who have made the commitment to being productive young adults once they leave the foster care system and live independently in the community.
2017: MCHS's centennial, the campus underwent major capital improvements to update the older infrastructure and make all 22 buildings on campus usable by the children and families served through all our programs. Our residential children are now able to discover the wonders of the world around them and focus on STEM education in our fully upgraded school.
Originally, Methodist Children's Home Society was founded to care for orphans–children who had no place to go and were in search of adoptive families. More recently, from 2010-2016 the rate of child abuse rose 30 percent in Michigan, to nearly 40,000 victims each year, while the number of children actually decreased. This dramatically higher than the national average, places us 46th in child safety. Today, the MCHS is still providing safe-havens to hundreds of children who come to us each year searching for hope, love, and acceptance. Together we're building a community where children and families will have a brighter and safer future.
Final Thought: We talk a lot about the need for a strong, skilled, competitive workforce – to fill jobs, fix roads and move our economy forward. Yet, we are faced with the prospect of raising a generation of children who are emotionally, physically and mentally unable to function let alone succeed. Nelson Mandela put it best: "The true character of society is revealed in how it treats its children."