Here at Utica UMC we believe in reaching out and being a part of our community. There are many opportunities throughout the year to be a part of an outreach ministry. Ways that you can help are to volunteer to help work at one of these events or to donate money when needed. Some of those outreach ministries are listed below.
Oil Change Ministry – September or October
Red Cross Blood Drives – February, June and October
Drug Take Back Day – April and October
Sterling Heights Shine Day – Spring
Road Clean-Up Day – Spring
MCREST – Spring
Oil Change Ministry –
Here are some pictures from the 2022 oil change. Utica partners with Trinity Lutheran and King of Kings Lutheran church for this important ministry. There are multiple opportunities to help with this event. Volunteers are needed at the different stations to work on the vehicles, volunteers are also inside the building visiting with those whose car is being worked on. Monetary donations are also accepted to pay for the supplies needed to do the oil changes.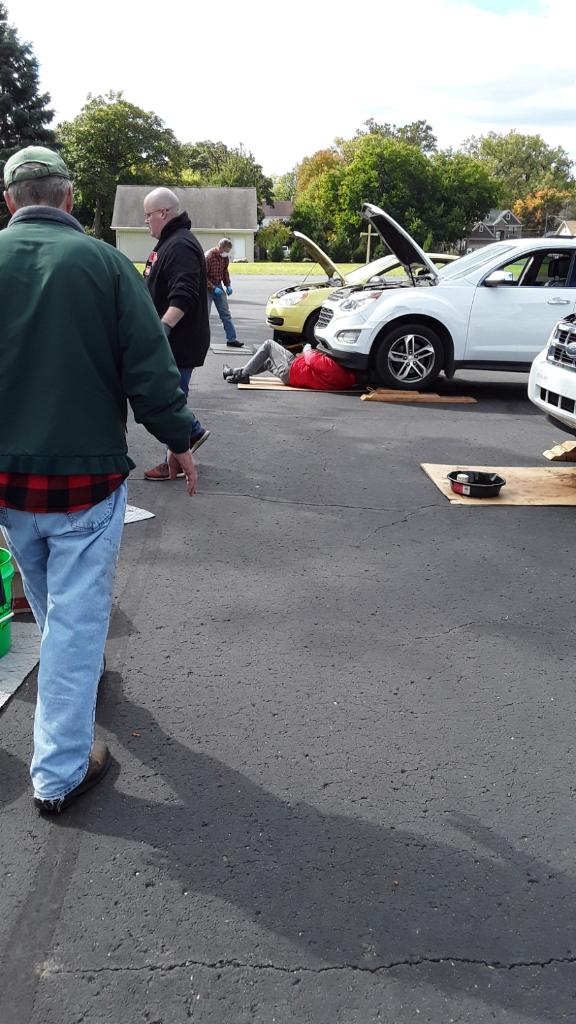 Red Cross Blood Drives
Utica United Methodist Church is host to the Red Cross Blood Drives in February, June and October each year. We have a few volunteers to be here during set up and clean up of the blood drive and to help check people in when they arrive for their appointment. You can also sign-up at the Red Cross website to come in and donate blood.
Drug Take Back Day
In April and October every year we partner with the City of Sterling Heights police department to become a National Drug Take Back Day site. We have a couple of volunteers who are here during the drop off times. This is a drive-thru event from 10am-2pm where you bring expired or no longer needed prescription and over the counter medications.
Sterling Heights Shine Day/Road Clean-Up Day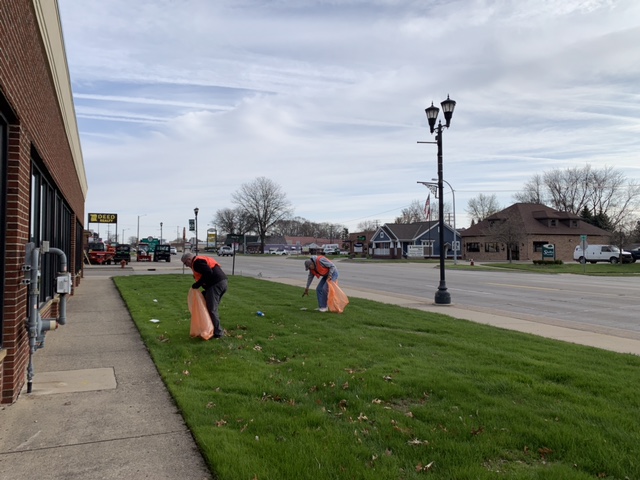 Utica UMC has adopted a section of Van Dyke Avenue to help keep clean. In the spring there is a day of spring cleaning for both the road and Sterling Heights Shine. We have volunteers who go out to either Van Dyke or to homes in Sterling Heights and help pick up trash, and do some spring cleaning in the yards. This year we had the opportunity to do some fall clean-up for a resident in Sterling Heights.
MCREST
For nearly 35 years, MCREST (Macomb County Rotating Emergency Shelter Team) has served and supported Macomb County's homeless population. As the largest nonprofit homeless agency in the county, our mission is to provide homeless and displaced individuals the opportunity for successful transition to independence. In everything we do, we are guided by a core vision as a community: as a place where men, women and children experiencing the trauma of homelessness find emergency solutions and housing resources.
At Utica United Methodist Church, we help to support the MCREST program by providing meals for a week and also through monetary donations. To find out more information about MCREST, how you can donate and help out, or to learn about some of the success stories please click MCREST.