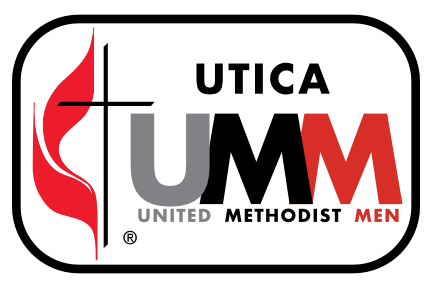 Our mission as UUMM (Utica United Methodist Men) is to support spiritual growth. Your presence is welcome as we strive to be a creative, supportive fellowship of men who seek to know God and Jesus Christ, to grow in spiritual understanding, and to seek His will while helping others.
You are welcome to visit our monthly gathering on the third Saturday of every month at 8:30am in Fellowship Hall (located at the back of the church). Look for the welcome sign! We enjoy breakfast together, study the Word, and grow supportive connections with others.
Some of the other activities you can participate in with us:
Iron Warriors Study Group (Wednesdays at 7pm)
Veteran's Honor & Memorial Garden (Maintenance)
Annual Youth Car Maintenance Clinic
Annual Baseball at the Park to Feed the Hungry
Annual High Beam Car Show
Annual Golf Outing
There are many more events that we, as UUMM, participate in and support. If you are interested in being involved, would like to receive a monthly Breakfast Fellowship reminder, or if you would like to request additional information, please contact Uticami.ummen@uticaumc.org.
---
Utica UMM's 2019 High Beam Car Show
This annual event is hosted by Utica UMM every June. Proceeds from the event are given to charities that support Autism and to fight hunger. This year, over 70 vehicles participated, along with food, live music, visits from the local fire station, and much more.