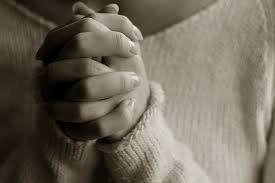 Thirty-five years ago, in early December, I found a lump.  I waited a few weeks, but the lump remained.  I called the Doctor and he was on vacation in Florida.  I made an appointment for January and prayed that the lump would go away.  It did not.  God said no. At the appointment, the doctor was not unduly alarmed and had me return in a few weeks.  I went back, and the lump was persistent.  I told the doctor that I wanted this one to be removed, he agreed.  He scheduled surgery and I had a mammogram.  When he came in the room to do the surgery, he told me the results had come in from the mammogram that morning and it was negative, but we went ahead with the lumpectomy.  I prayed that it would be benign.  God said no.  When they woke me up, the doctor said it was malignant.  I was scheduled for another surgery for mastectomy in three days.  I prayed that there would be no lymph node involvement. God said no.  I then prayed that I wouldn't have to have chemo or radiation.  I saw the Oncologist and once again, God said no.  I was scheduled to have 9 months of chemo.  I prayed that I would get through this and asked God to not leave me alone, and that he would give me the strength I needed.  GOD SAID YES! I realized that this was the question God had been waiting for.  No miracle cure, just acceptance and reliance on him. 
I had to give up my control. My prayers changed, I now prayed for God to just be with me.  I asked if possible, to see my children settled.  They both married. My daughter was pregnant with their first child.  I asked God if I could just hold my granddaughter. God said yes.  When I held her, I fell in love instantly and asked if God was willing for just 10 years so she would remember me.  God said yes. We had 2 more grandchildren and I fell in love and treasured each one, and again I prayed, just 10 years Lord, my prayer did not change except it had added, not my will but God's. I had surrendered.  When I reached 75, I prayed and told God that he had given me so much and I only wanted his will to be done.  But God had another challenge for me, this one harder than any before.  My husband developed dementia and then Alzheimer's.  But God gave me great joy with this sorrow, he gave me the joy of Great Grandchildren and I fell in love again with these precious beings. Now we are expecting another Great Grandchild, a girl, in January. God didn't take away the cancer and I live every day knowing it could return, but I learned that God is with us through the good and the bad and although sometimes we do not get what we pray for, God walks this journey with us and does not leave us alone.
So do not fear, for I am with you, do not be dismayed for I am your God. I will strengthen you and help you; I will uphold you with my righteous right hand.

Isaiah 40:10, 13.  S
For I am the Lord, your God, who takes hold of your right hand, and says to you, Do not fear; for I will help you.
Lord, you are with us through the good and the bad times. You walk with us and give us strength. We praise you and thank you. Be with those who are suffering in this holiday season, with those who mourn, those who are sick, those who are saddened by life. We thank you for the healing we have seen and the blessings we have received. Be with our Pastor and his family, be with our staff, and our leaders. Give them your blessings and guide them in their work. Be with our church, may it be a place where all who come find the living Lord. In Jesus name, Amen
Grace Epperson